BIG Changes Next-Gen Madden NFL 21 Free upgrade from PS4 to PS5 on December 4
Madden 21
Date: Oct/28/20 21:10:44
Views: 1029
Madden NFL 21 will not catch up with the release of PlayStation 5 in time, but it will still be released before Christmas. EA Sports has set a release date on December 4 as its next-generation Madden 21. By then, the playoff bracket should have begun to take shape, you will be able to enjoy all the actions of the playoffs on the new console, and the progress of MUT, Franchise, and Yard will also be transferred. As previously announced, this will be a free PS4 to the PS5 upgrade.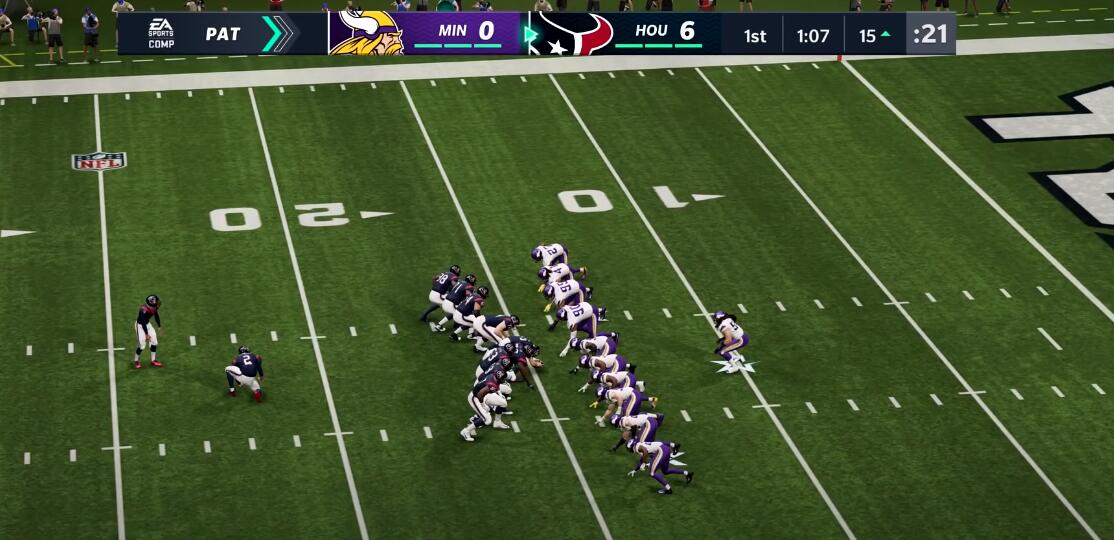 Compared with rival 2K Sports' NBA 2K Series, EA's sports series this year offers a different approach. If you have the current version, you cannot get the next-generation version of NBA 2K21 for free; if consumers want to own two versions of the game, they need to purchase the "Mamba Forever" special edition the cost of $99.9. 2K parent company Take-Two Interactive It is also the first publisher to increase the price of next-generation games, and NBA 2K21 itself is priced at $70.
BIG Changes Coming To Madden 21 On Next-Gen
Controller haptics
Since the impact of shots, passes, catches, kicks, tackles, and hits with immersive controller haptics. A new DualSensecontroller on PlayStation@5 with rich and responsive haptic feedback deepens the gameplay experience letting you feel the rhythm of the game in your hands.

Blazing fast load times
Faster load times get you in the game quicker than ever.Never lose focus as stadium environments will load withunprecedented speed,letting you get to the kick-off inseconds.

Deferred lighting & rendering
Authentic new environments, unlocked by a new deferred lighting system create ultra-realistic football experiencesand player fidelity, enhancing the game in every part of thestadium.

Reimagined player bodies
Next-gen technology creates deeper definition in player physiques, while dynamic lighting accentuates details suchas faces, hair,kits, and uniforms to take athletes to a wholenew level of realism.

Spatialized audio
Whether you're running out of the tunnel in Atlanta or leaping into the stands in Green Bay, hear the spine -tingling roar of the stadium thanks to spatialized audio technology new to Madden that wraps around you for a completely immersive experience.

Stats-driven player movement
Real-life athlete data feeds into the Madden animationengine to create fluid, athletic player movement whenaccelerating, running routes, and changing direction.Enhanced animation technology in FIFA enables you to experience ultra-responsive and realistic player movement.

Off-ball humanization
From adjusting shin pads in the 89th minute to screaming for passes in the endzone, player humanization unlocks themost authentic character behaviours ever seen in sportsvideo games letting you see the detail and feel all theemotion of football at the highest level.

Exquisite weather detail
Mother Nature comes alive in Madden like never before.In stunning new detail, see standing water on rain-drenchedsidelines and cold winter snow accumulate on the field.Visually enhanced weather conditions also affect clothdefinition on athletes to match environmental variables.

Gameday immersion
New contextual player, bench, and fan reactions let you feel the explosive passion of a last-minute winner or a game-clinching touchdown.And pre-game cinematics deliver anunprecedented matchday experience to immerse you in thesights and sounds of professional football.