How to get more Madden 21 Training Points
Madden 21
Date: Oct/07/20 22:17:12
Views: 1405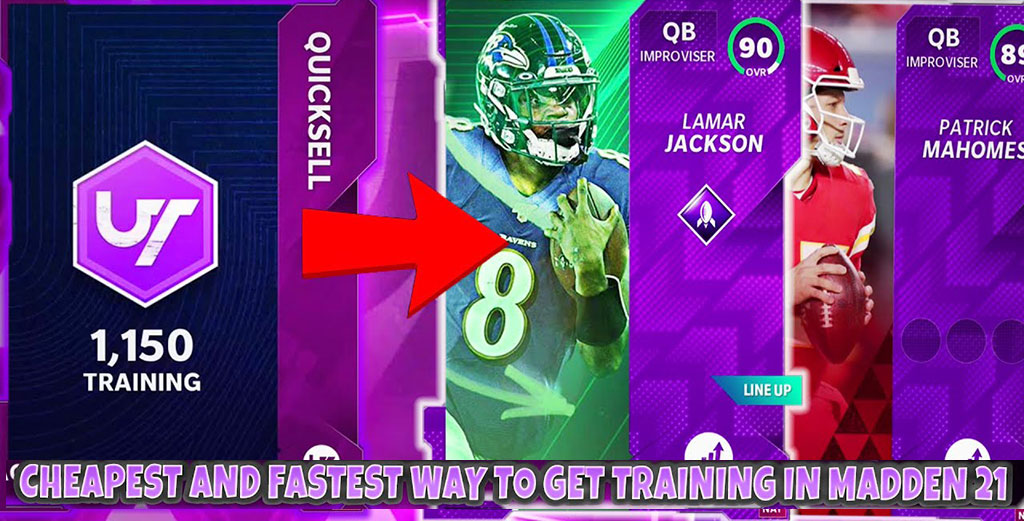 If you spend most of your game time on the ultimate team, please save up training points. Training points allow you to upgrade existing players instead of always chasing high-priced superstars at the Madden 21 auction house. If you want to learn how to get more training points in Madden 21, please refer to the following three different methods to keep the training points going.
Play Superstar KO
Although the types of rewards seem to be very limited, the first week of "Madden 21" hints that playing Superstar KO will still be a reliable source of Points throughout the season.
This guide was published when the reward for winning five games from Superstar KO was the Lamar Jackson NAT 85 card for the ultimate team.
For teams that need QB, this card is very suitable as a beginner. However, if you already have a field general, this card will provide you with 450 points. In the next few weeks, "Superstar KO" will be equally useful to MUT players.

Flipping cards
Another way to earn training points in Madden 21 is to convert your Coins into cards, and then convert your cards into Points.
Obtaining Madden 21 Coins is much faster than training points. Even if you like the current roster, you don't have to look for new cards at the auction house. Finding a higher quality and undervalued card can also get rich returns at the training point.
Although low-tier cards do not bring you many benefits, they are bought in bulk at a reasonable price. Try to get a few Points cards with good discount value, find them in your inventory (item binder), and choose QuickSell.
You can also check how many training points a card will provide you, so you don't have to worry about regretting after selling the card.

Complete the MUT challenge
The easiest method of all methods (MUT mainly distributes Points) is an endless challenge.
Go to MUT and browse the different tasks and challenges that accompany them. There, you can see precisely the rewards that each challenge will bring to you after completion.
The advantage of this method is that it is almost endless, almost like adding Points. Although flipping cards in the auction house will bring some luck, and Superstar KO can only give some high-quality rewards at a time, the challenge is still a universal and always reliable way to maximize training Points.